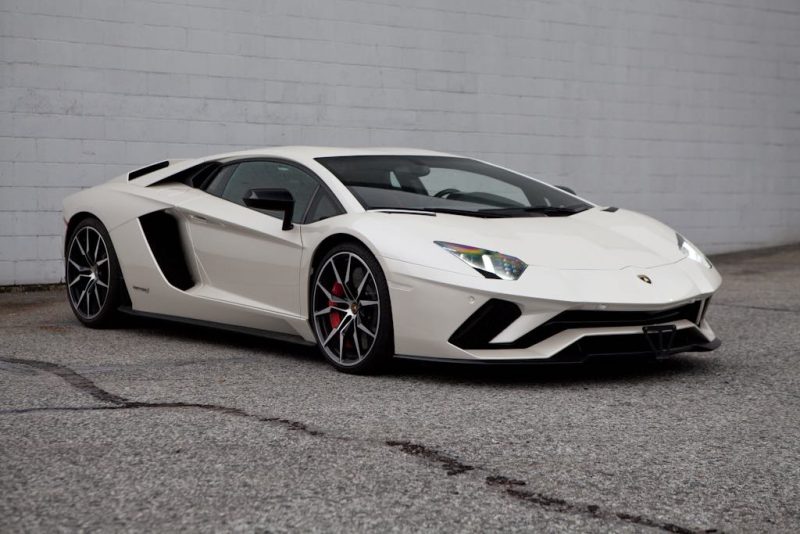 Lamborghini Aventador S Rental Houston
The Lamborghini Aventador S is outlandishly powerful, shockingly loud, and surprisingly comfortable. With a wide stance, doors that swing up, and unmistakable profile, it resembles a fighter jet and surely will make your next Houston stay more memorable.
If you love supercars, want to vacation in style, or need something distinctive to close a business deal, the Aventador S is the perfect rental car for you. With the best collection of luxury and exotic vehicles in Houston, Royal Exotics can help you behind the wheel of one.
Daily Rate
3-Day Special
Add 100 Miles Daily

Call For Price
Included Daily Mileage:
125
Car Insurance Required:
Comp/Collision
100/300/100

Each driver is required to provide their own car insurance that covers any liability claim up to $100k/$300k/$100k and has full comprehensive & collision coverage with a maximum $1,000 deductible.
---
Note: Every driver is required to be listed on the rental agreement and provide a VALID and NON-EXPIRED drivers license with the name matching EXACTLY the name on the rental agreement.
Note: International Drivers Licenses are accepted.

Specifications
| | |
| --- | --- |
| brand | Lamborghini |
| color | White |
| Interior Color | Red |
| Engine | 6.5 liters V12 |
| Transmission | 7-speed automatic |
| Horsepower | 691 hp @ 8,250 rpm |
| Seats | 2 Seats |
About Us
Royal exotics is the top-rated exotic car rental company on google in Houston,Tx. We offer a wide selection of high quality exotics cars , sports cars, luxury vehicles, SUV's, vans, party bus, for clients visiting for business or vacation, pleasure or locals looking to try something new. Our knowledgeable and passionate staff will assist you in finding your dream car rental in Houston.
Don't see what you're looking for? Give us a call and we can either try to find it for you or could help suggest an alternative vehicle you may want to consider. Call us today for more information on pricing, specials, & other inventory options we have available.
Conquer Houston's Streets With The Aventador S
Put simply, the Lamborghini Aventador S walks the walk and talks the talk. Along with providing the classic look and feel expected from the Lamborghini name, the supercar sports a 6.5-liter V-12 engine. Capable of generating more than 700 horsepower, it's a masterpiece of automotive engineering.
With a wide stance, the Aventador S feels agile, sharp, and connected to the road. A large instrument panel, steering wheel-integrated controls, and perfectly contoured seats put everything at your fingertips.
Your Lamborghini Aventador S Rental Houston Source
The Lamborghini Aventador S exhibits captivating looks, powerful performance, and unmatched premium comforts. Experience the thrill of driving one the next time you're in Houston with support from Royal Exotics.
As Houston's premier exotic car rental concierge, Royal Exotics strives to meet your expectations. Whether you want to visit our luxurious showroom or have an Aventador S delivered to your location, we can fulfill your needs.
Our mission is to provide tailormade exotic car rental experiences in Houston at affordable rates.
Contact us to learn more about the Lamborghini Aventador S.