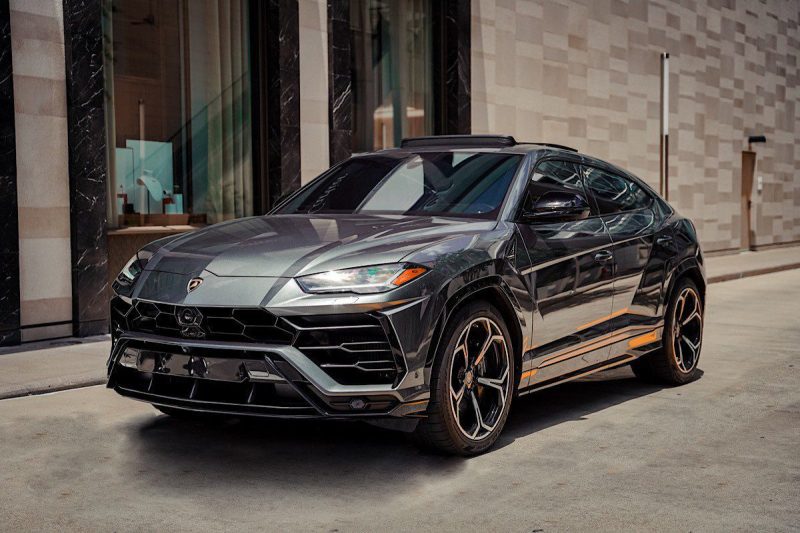 Lamborghini Urus Rental Houston
Renowned for styling and flair, Lamborghinis are built to elicit attention. Sometimes, you may want to keep the brand's striking look and feel but add more room.
Get the best of both worlds during your next Houston visit by renting the Lamborghini Urus from Royal Exotics. Whether you love exotic cars, want to vacation in style, or need a vehicle to close your big business deal, we have the best collection of luxury and exotic vehicles in the Bayou City.
Daily Rate
3-Day Special
Add 100 Miles Daily

Call For Price
Included Daily Mileage:
125
Car Insurance Required:
Comp/Collision
100/300/100

Each driver is required to provide their own car insurance that covers any liability claim up to $100k/$300k/$100k and has full comprehensive & collision coverage with a maximum $1,000 deductible.
---
Note: Every driver is required to be listed on the rental agreement and provide a VALID and NON-EXPIRED drivers license with the name matching EXACTLY the name on the rental agreement.
Note: International Drivers Licenses are accepted.

Specifications
| | |
| --- | --- |
| brand | Lamborghini |
| color | Orange / Blue |
| Interior Color | Orange / Blue |
| Engine | 4.0 liters V8 |
| Transmission | 8-speed automatic |
| Horsepower | 650 hp @ 6,000 rpm |
| Seats | 5 Seats |
About Us
Royal exotics is the top-rated exotic car rental company on google in Houston,Tx. We offer a wide selection of high quality exotics cars , sports cars, luxury vehicles, SUV's, vans, party bus, for clients visiting for business or vacation, pleasure or locals looking to try something new. Our knowledgeable and passionate staff will assist you in finding your dream car rental in Houston.
Don't see what you're looking for? Give us a call and we can either try to find it for you or could help suggest an alternative vehicle you may want to consider. Call us today for more information on pricing, specials, & other inventory options we have available.
Urus, Glorious
Put simply, the Lamborghini Urus deftly merges supercar performance with SUV practicality and off-road abilities. This SUV is sure to make your Houston stay memorable, offering the Italian carmaker's famed extreme styling, state-of-the-art technologies, and heart-pounding performance.
One of the world's most powerful SUVs, the Urus comes equipped with a robust four-liter V8 twin-turbo engine capable of producing up to 641 horsepower and 627 pound-feet of torque. Only offered in four-wheel-drive, it can handle just about any terrain.
Inside the cabin, occupants are treated to absolute comfort. Seats are made from premium leather materials, and there are countless technologically advanced features.
Your Lamborghini Urus Rental Houston Source
Cruise Houston's streets in style by renting a Lamborghini Urus from Royal Exotics. We have a top-tier showroom where you can hand-pick your ride, or our concierges can drop off the vehicle wherever you are, whenever you want.
No matter why you're in Houston, Royal Exotics can meet your needs.
Contact us today to reserve your Lamborghini Urus.