Rolls Royce Ghost Rental Houston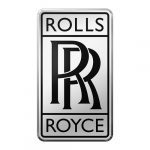 In its 100-plus-year history, the most successful model that Rolls-Royce has ever produced is the Ghost. Built to offer distinguished elegance and subtle attitude, this luxury car is the perfect rental option the next time you're in Houston.
Whether you want to drive a Ghost or be driven in one, Royal Exotics can make it happen. As Houston's exotic car rental leader, we have the best collection of Ghosts from which you can choose.
Daily Rate
3-Day Special
Add 100 Miles Daily

Call For Price
Included Daily Mileage:
125
Car Insurance Required:
Comp/Collision
100/300/100

Each driver is required to provide their own car insurance that covers any liability claim up to $100k/$300k/$100k and has full comprehensive & collision coverage with a maximum $1,000 deductible.
---
Specifications
| | |
| --- | --- |
| brand | Rolls Royce |
| Interior Color | Black Seashell Accent |
| Engine | 6.6 liters V12 |
| Transmission | 8-speed automatic |
| Horsepower | 563 hp @ 5,250 rpm |
| Seats | 4 seats |
| color | English White |
About Us
Royal exotics is the top-rated exotic car rental company on google in Houston,Tx. We offer a wide selection of high quality exotics cars , sports cars, luxury vehicles, SUV's, vans, party bus, for clients visiting for business or vacation, pleasure or locals looking to try something new. Our knowledgeable and passionate staff will assist you in finding your dream car rental in Houston.
Don't see what you're looking for? Give us a call and we can either try to find it for you or could help suggest an alternative vehicle you may want to consider. Call us today for more information on pricing, specials, & other inventory options we have available.
The Ultimate Rolls-Royce Expression
The British automaker designed the Ghost with both the driver and passenger in mind. It's incredibly powerful and agile, providing a driving experience so pleasurable you would be more than happy to sit behind the wheel yourself.
The Ghost has enhanced rear seating space and reverse-opening coach doors. Other details include wool carpets, a powerful sound system, butter-soft message-enabled leather seats, personal touchscreens, hidden crystal flutes, and a champagne bucket set at sommelier-approved temperatures.
Your Rolls Royce Ghost Rental Houston Partner
With captivating looks, powerful performance, and unmatched premium comforts, the Rolls-Royce Ghost is the complete package. Experience one for yourself next time you're in Houston with support from Royal Exotics.
As Houston's premier exotic car rental concierge, Royal Exotics' mission is to provide tailormade exotic car rental experiences at affordable rates. You can select the Ghost of your choice in luxurious showroom, or our team can have a Ghost delivered to your location.
Contact us to learn more about renting the Rolls-Royce Ghost.